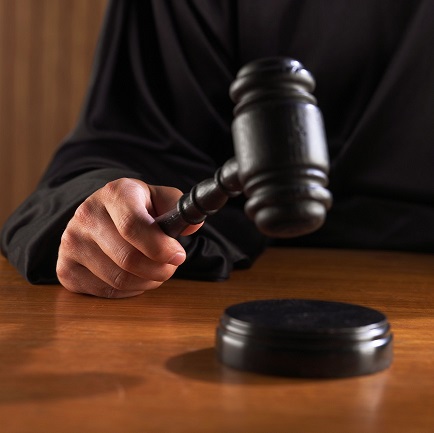 Case Law Update: Estate of Borgwald v. Old National Bank
On June 4, 2014, The Indiana Court of Appeals rejected a decedent's estate's challenge to the validity of a Note and Mortgage based on the mental competency of an elderly mortgagor, issuing its opinion in Borgwald v. Old National Bank, Case No. 84A01-1302-ES-80.
In the case, Mildred Borgwald took out a line of credit with Old National Bank, which she used to pay for in-home care from her granddaughter, Raelynn Pound. Mildred was generally frail and hard of hearing. She was legally blind, but could sign documents with assistance. The Estate asserted that due to her advanced age and blindness, as well as what it portrayed as a rapidly deteriorating mental condition, Mildred was not competent to sign the Note and Mortgage.
The Estate called an expert medical witness to testify as to Mildred's lack of mental capacity. The witness, Dr. Robert Lalouche, was not a mental health professional, but a gynecologist who had reviewed medical records but who had never treated or met Mildred. The Trial Court excluded the witness' testimony. The Court of Appeals affirmed, holding that Dr. Lalouche had no particular experience in treating conditions even tangentially related to neurological diseases or age-related mental deficiencies. As such, the Court of Appeals held that Dr. Laouche's testimony simply would not assist the trier of fact – a threshold requirement for the admission of expert testimony under Rule of Evidence 702.
Instead, the evidence showed that Mildred was permitted to live at home alone during the time when she signed the loan documents, that she did not appear confused at the time of the transaction, and that she was able to effectively communicate with the bank's employees. The Court of Appeals upheld the Trial Court's finding that the Note and Mortgage were valid.
The Court of Appeals also interpreted Indiana Code §33-42-2-2(4), which requires a notary to read an entire document aloud when notarizing the signature of a blind person. Although the Court of Appeals did not agree that Mildred was blind, it held that even if she was blind, and the notary did not read the document to her, the failure to read the document would merely invalidate the notary's acknowledgement of Mildred's signature. Because a mortgage need not be notarized in order to be valid, the notary's failure to read the mortgage aloud did not impact the validity of the mortgage between the parties.
For more information or questions about this opinion, contact Kurt V. Laker.